Recent Crochet Projects
I've finished a few crochet projects recently. You can take a look on my Ravelry profile, but I'll cross-post here as well.
Wildrose Market Bag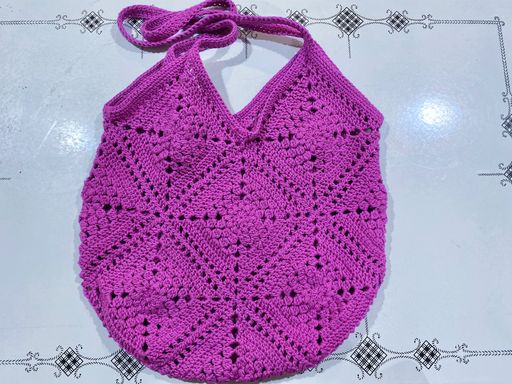 You can get this design from All About Ami: Wildrose Market Bag
I've subscribed to her blog (remember we're doing that again) and as soon as I saw the motif go by in my RSS reader I wanted to make it. Though, of course, I needed to do it in an on-brand color: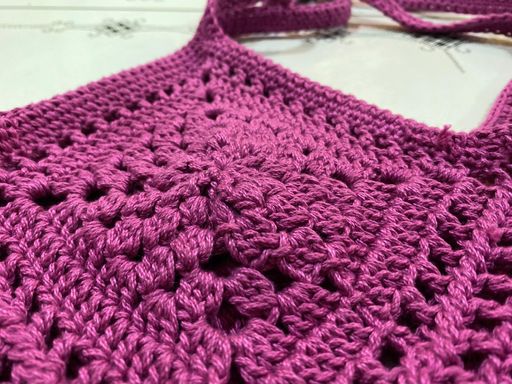 This is worked as 13 granny squares, which are then stitched together before you crochet the top border and straps. The pattern was interesting but easy to follow. Granny squares are great for working on the train, bus, or when watching my kids at the park.
For best results, you need to block granny squares to make them square and even. I may have also summoned something while doing it…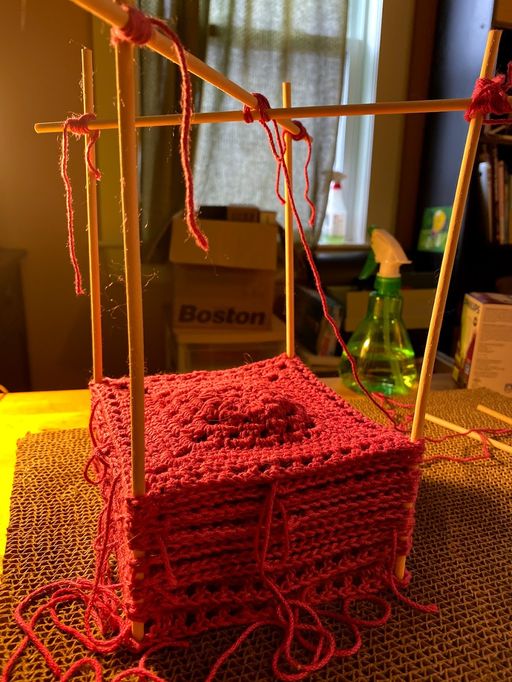 Dragonscale Gloves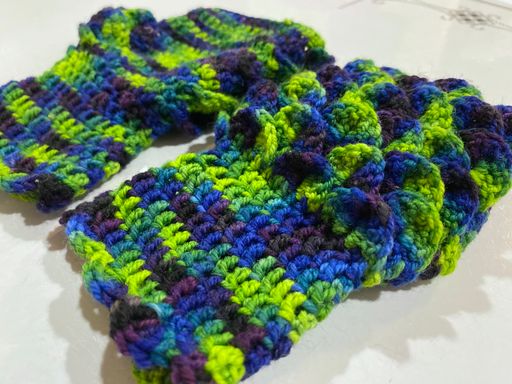 I forget where I first saw this idea but once I knew gloves that made you look part-dragon were a thing I had to make myself a pair.
And once my daughter knew they were a thing, she demanded a pair as well. So I let her pick the yarn and did hers first. Mine will come later.
The pattern is available to buy on Ravelry.
I have a fairly tight tension so, using the 3.5mm hook and the small/medium version in the pattern, these fit a 9-year-old pretty well.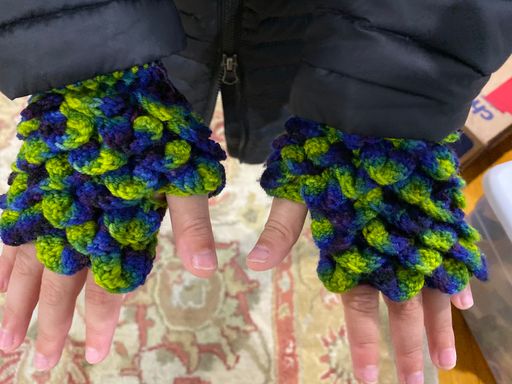 I hope to get to my own soon. I may find a different pattern, though, with scales up my arms. Really get my shape-shifter on.